is an independent agency for a number of locally manufactured and imported fabrics. We supply high quality yet affordable curtain fabrics, upholstery fabrics, bed linen and table linen exclusively to interior decorators and the hospitality industry.

Our quality and pricing compare favourably to the best in the market. We pride ourselves in superior pre- and after sales services. We assist our customers in the selection process and ensure delivery is correct, on time, every time.




is based in Johannesburg and services the entire Gauteng.


Our locally manufactured linen is of the highest quality.



We offer the following:
Duvet covers:
All sizes (twin, double, queen and king, also available in extra length). With/without Oxford flaps and with/without a satin stitched border in a variety of colours to suit your colour scheme
Sheets:
Flat (top) sheets and fitted sheets
Pillow cases:
Available in a variety of sizes. Oxford flap option available as above.
Colours:
White, cream or stone.
Qualities:
50/50 Poly/cotton 200 t/count;
200 Thread count 100% cotton
300 Thread count 100% cotton
Bed base wraps:
Available in a variety of colours




We represent Castellano Beltrame's wide variety of passamenterie products.

Castellano Beltrame was founded by the Beltrame family 45 years ago. Casellano Beltrame believes in innovation, following the principle that passamenterie is a prestige item in the home and therefore needs to evolve following the trends of furnishing fabrics, textures and colours.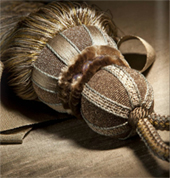 Trimmings should make a statement in the room and in home decor. Trimmings are a work of love and passion.

For Castellano Beltrame, quality is of the highest importance. Their products consist of single and double tiebacks, rope tiebacks, key tassels and chairties. Furniture trimmings include bullions, braids, borders, gimps, tassel fringes, rouches, cut fringes, cords and lipcords.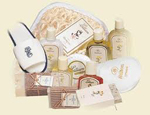 offers a wide range of amenities focused on the hospitality industry.



We represent Maison de Textile, Jay Smith Fabrics and Graphica Textiles, all reputable fabric distributors.



Maison de Textile is a wholesaler and distributor of high performance, easy care home furnishing fabrics at affordable prices.

As well as being ideal for domestic use our fabrics are used extensively in the Healthcare and Hospitality industries because they are machine washable, don't crease, shrink or fade which makes them ideal for today's easy care lifestyle.


Jay Smith is a Cape Town based company with a fascination for fabrics, a love of design and a passion for pattern, colour and the excitement of scal and repeat.

The desire to produce their own textiles evolved from a background in the world of interiors, art and travel.


Graphica Textiles primarily supplies the South African leisure, hospitality, retail, corporate, medical and outdoor industries with the highest quality European furnishing leather and leather-like materials.

Graphica Textile's leather and leather-like collections host a large number of magnificent colours, grains and qualities and the collections are up to date with the latest global trends.